COVID-19 Notice
As required per the latest April 3, 2021 Provincial's Program to keep Ontario Safe, we are currently closed until further notice. Thank you for your understanding and please keep SAFE!!
Please click Learn about our policies below to find out proper health and safety protocols in place for our establishment.
Touch of Heaven Phase 1
Indoor Mini Nordic
Touch of Heaven Nordic Spa & Retreat offers in its Phase 1 our Mini Nordic Spa. Enjoy a care free relaxing one and a half (1.5) hour period and treat yourself to the Indoor salt pool, hot tub and relaxing lounging area.
We offer both day passes and weekend passes. Enjoy the Mini Nordic one and a half hour session, seven days a week, allowing you to escape, relax and exhale.
The Mini Nordic experience can be combined with any of our Aesthetic Spa services, as well as our overnight private retreat rooms.
Slippers or sandals are required and are available for purchase at the spa.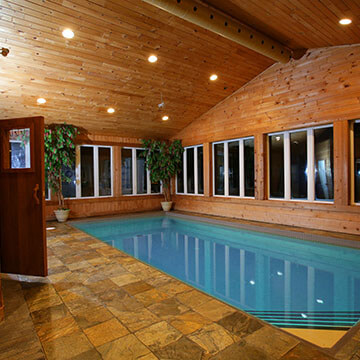 DELAYED DUE TO COVID-19
Outdoor Nordic Spa
Touch of Heaven will offer in our Phase 2 a series of outdoor hot & cold salt water pools which include a Polar Waterfall, Cold Pool, two Hot Pools, Outdoor Sauna and Sunroom, Eucalyptus Steam Room and Sunroom, fire pit, screened in gazebo, sun shelter, and several outdoor resting areas including Muskoka chairs, loungers, hammocks, zero gravity chairs and lay-down benches.
Touch of Heaven – Spa
Our Aesthetic Services
Our unique Aesthetic Spa services include manicures, pedicures, facials, massages, scrubs and body wraps using products with natural ingredients.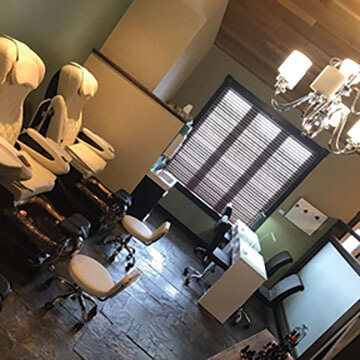 Touch of Heaven – Retreat
Overnight Packages
Touch of Heaven offers two fine overnight private retreat rooms that include the use of our Mini Nordic Spa. Packages can also be supplemented with additional aesthetic spa services and custom packages. Complimentary hot breakfasts are served to our overnight guests. Call 705.592.4777 to book your stay!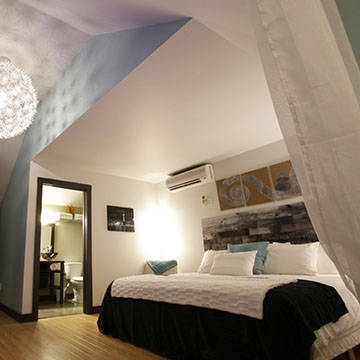 Gift Certificates
Gift the gift of relaxation and escape…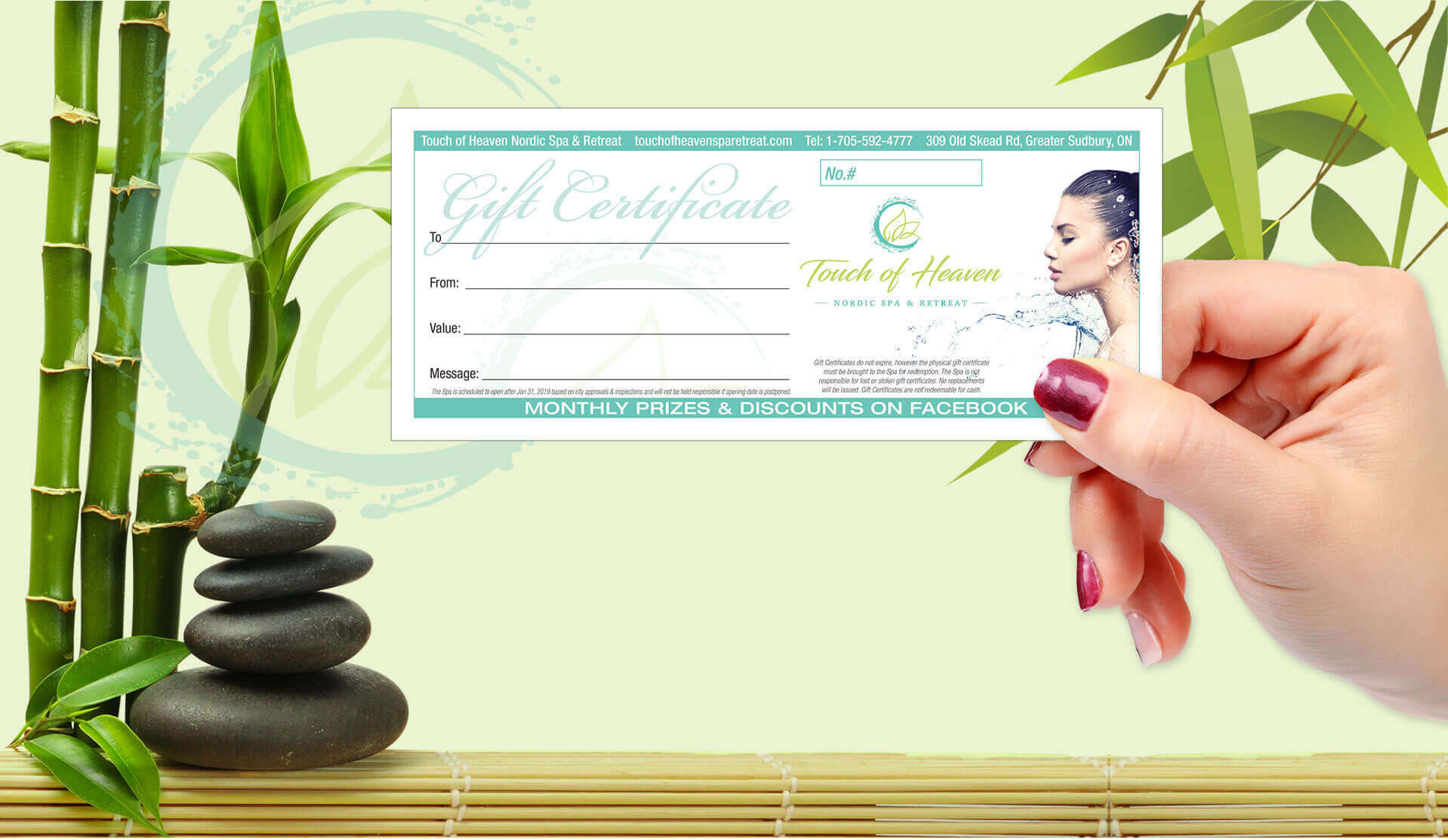 Stay informed
Sign Up
Be sure to sign up for newsletter notifications. We want to let you know of special offers and what's new and exciting at our facility.
Testimonials
What They Say

Attended your lovely establishment for a 50th birthday celebration. Could not have asked for a more welcoming, relaxed, enjoyable overall fabulous experience. Thank you and looking forward to coming back!
Tina, Rachel & Nathalie
Thank you so much for going out of your way to get another aesthetician so we could have a couple's massages on such short notice. The strawberries and chocolate dip was such a beautiful touch in making our "COVID Honeymoon" very relaxing! Thank you again!
Ryan & Keitlin
Thank you for the beautiful stay in your Zen room, it is breathtaking! We had a lot of fun playing chess, until the competition got too hot & we had to put it away for the night! Looking forward to massages and facials before heading out. We had an amazing breakfast to start the day. Thank you for making our "COVID Honeymoon relaxing & restful, we are so appreciative to have a moment to "turn off the switch
Bre & Trev Francis, Norwich, Ontario